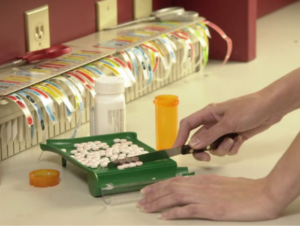 You Will Learn
Anatomy & Physiology
Basic Science
Blood borne Pathogens
Classification of Drugs
Communication and Customer Service
Medical Law and Ethics
Medical Terminology
Pharmacology
Pharmacy Math
Pharmacy Practice & Lab
Professionalism
Pass Assured
Calculations
Program Goals:  To prepare students for certification exams upon completion of the program.
Certifications: 
Certified Pharmacy Technician (CPhT)
Successful completion of the Pharmacy Technician program qualifies students to sit for certification through the Pharmacy Technician Certification Board. Taking this certification exam is a requirement upon completion for the Pharmacy Technician program.
Students are NOT eligible to sit for the exam if:
Convicted of a felony that occurred within the last five years and/or if the conviction was drug or pharmacy related.
Additional certification(s):
CPR for Healthcare Providers
First Aid
600 hours (about 7 months)
M-Th        9:00 a.m. – 3:00 p.m.
Total Cost:              $5,911.00
To Register:
Complete application
Attend Informational Meeting
Provide High School Diploma or GED
Make Financial Aid Arrangements
WorkKeys scores:
Applied Math 4
Graphic Literacy 4
Workplace Doc 4
The following information will be discussed at the informational meeting:
BCI/FBI background checks
Drug test
Current healthcare immunizations
600 hours (6 months)
M-Th        9:00 a.m. – 3:00 p.m.
Total Cost:              $5,690.00
Accreditation:
The Pharmacy Technician program is accredited by the Commission of the Council on Occupational Education and the ASHP-American Society of Health-System Pharmacists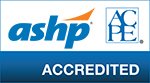 Scioto County Career Technical Center uses PioneerRx, the top pharmacy management software, so our students can apply the knowledge and methods they learn in the classroom to a simulated pharmacy environment. For more information, visit https://www.pioneerrx.com/.