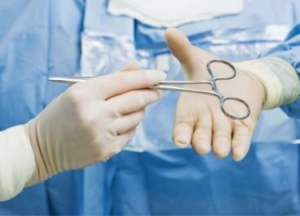 You Will Learn
Prepare operating rooms for the surgeons
Creates a sterile field before and during surgery
Apply the theory of sterile technique regarding quality patient care and safety
Maintain surgical knowledge involving instruments, supplies, medications, and specimens
The proper medical terminology usage
Certifications:
CPR for Healthcare Providers
National Center for Competency Testing: Tech in Surgery TS-C (NCCT ) Certification / The National Commission for Certifying Agencies (NCCA)
1200 hours (1 year)              M-F
Class, Lab and Clinical hours will vary.
Total Cost:              $10,526.00
Deadline to apply:
      November 1st  of each year.
To Register:
Complete and submit an application for admission.
Copy of high school diploma or GED
Make Financial Aid Arrangement
WorkKeys scores:
Applied Math 4
Graphic Literacy 4
Workplace Doc 5
The following Must be completed AFTER acceptance into the Surgical Technology program.
Attend MANDATORY Orientation
Make Financial Aid Arrangements
BCI (state) and FBI (federal) background check*
Physician Release
Current Healthcare Immunizations
Drug Test* (negative results)
Program Goals:  To prepare students for certification exams upon completion of the program.
Accreditation:
The Surgical Technician program is accredited by the Commission of the Council on Occupational Education.